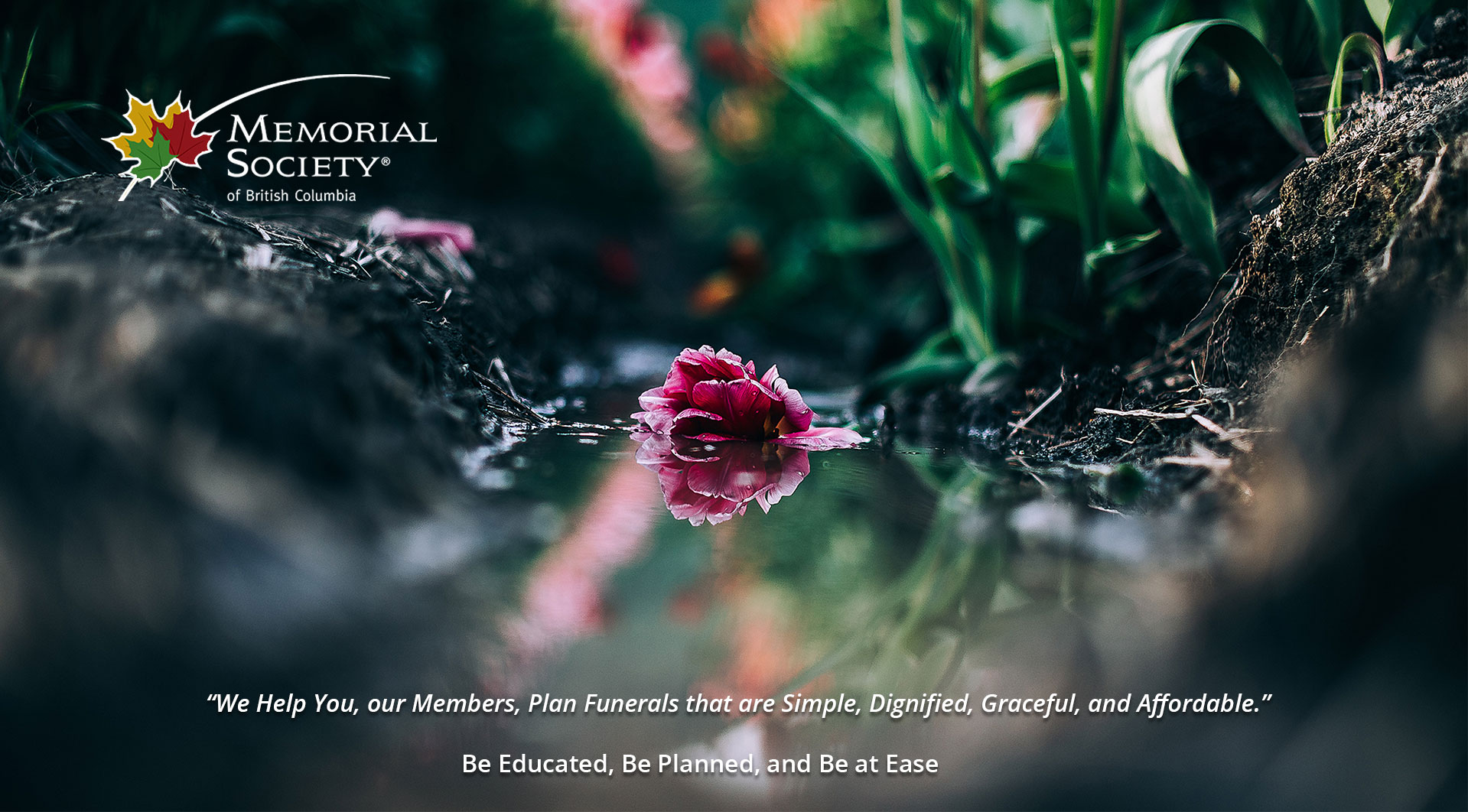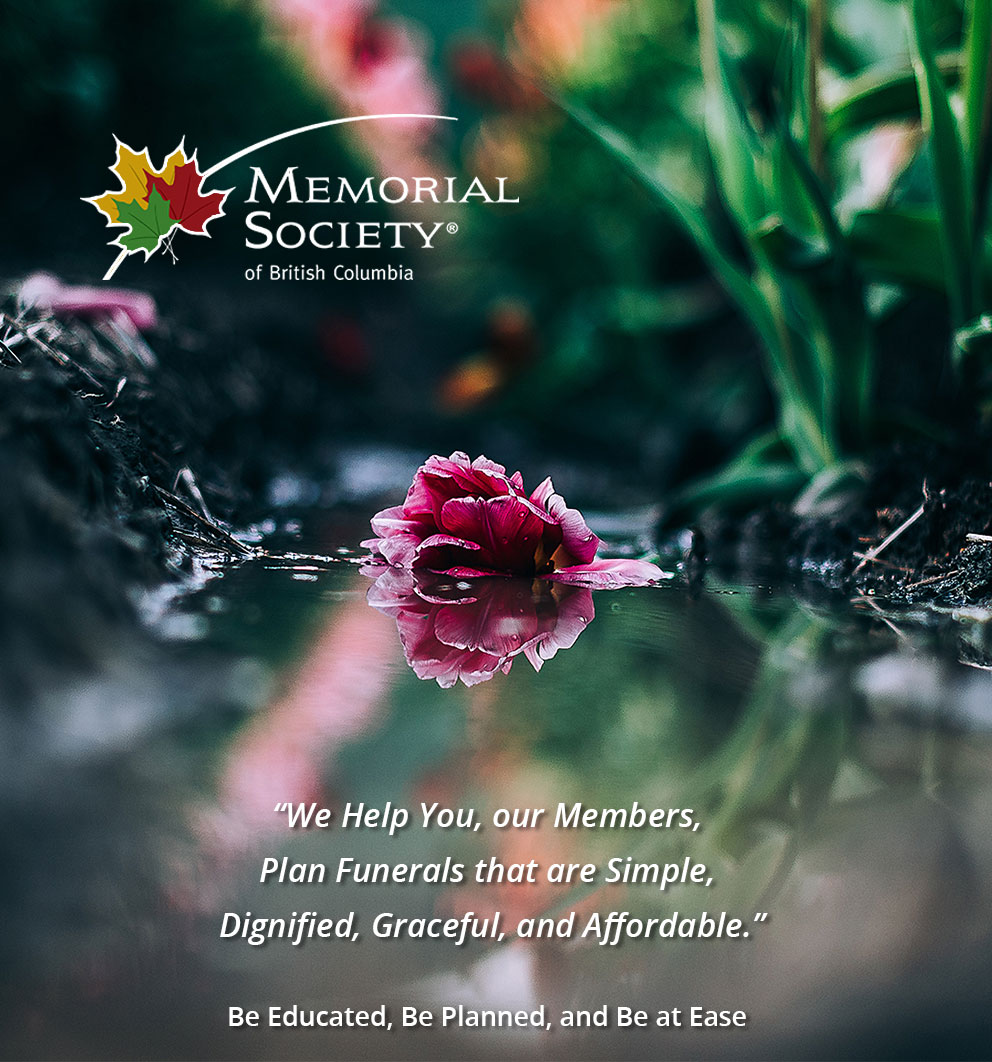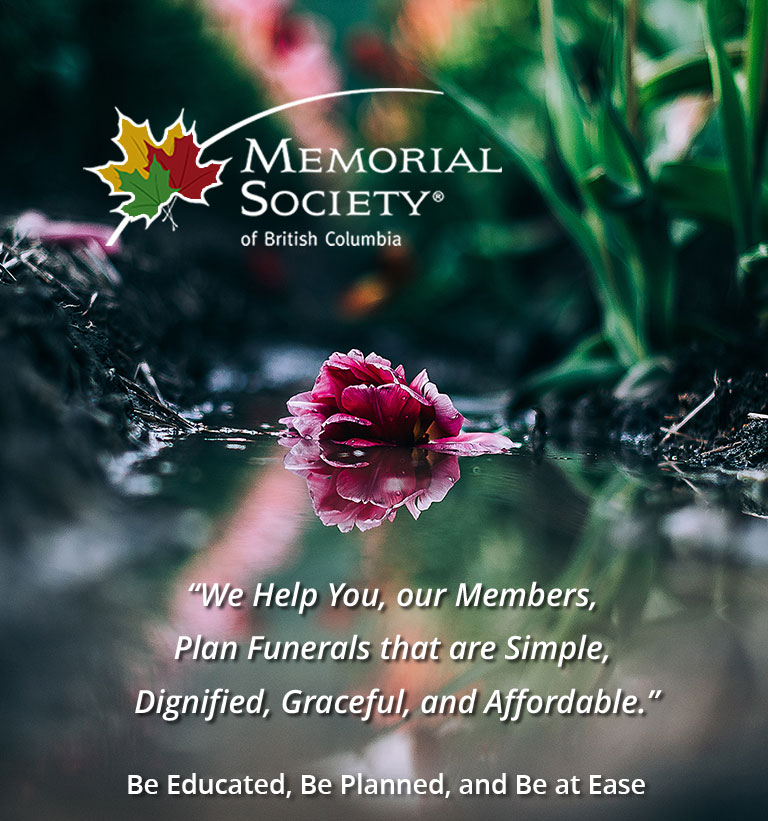 Memorial Society of British Columbia
The Memorial Society of British Columbia® (MSBC) is a non-profit organization formed in 1956.
We are not a funeral home.
As a member of MSBC, you can plan your farewell with the confidence that you have involved the largest consumer advocacy group in B.C. protecting your interests when it's time to make funeral arrangements. Membership gives you both peace of mind and the assurance that your final wishes will be fulfilled. Importantly, membership helps reduce stress for your family at their time of need. Our staff are on your side.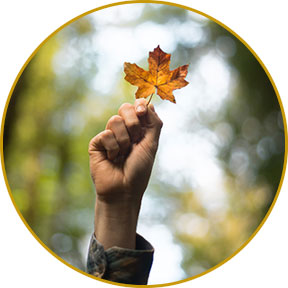 For a nominal, one-time fee, you will be entitled to a lifetime membership. Membership has many benefits which will help inform you and your family!
Be informed and empowered. Join MSBC today.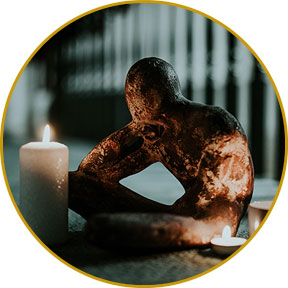 The first and most important is to take care of your deceased family member.
We recommend that you proceed as follows:
Call MSBC at 1-888-816-5902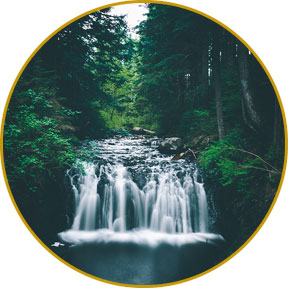 As a Non-Profit Organization, we say thank you for your generous financial gift. Any amount donated helps and goes a long way to maintain the society's good work.. It will make a difference and member families will benefit for years to come!
Happy New Year to all our members and colleagues throughout British Columbia! Wishing you all an abundant 2019. First news flash of the New Year! The Memorial Society is happy to report that Yates Memorial Services, one of our approved providers on Vancouver Island has reached certification for Green Burial by the Green Burial Society of…
We met some new friends and some old ones at the Body Soul Spirit Expo this past weekend here in Vancouver as we spread the news about our All Ready to Go Binder. I am happy to announce that we have two winners of our free draw and you both will be hearing from Ashley…
Please contact us with any questions or inquiries you may have.