Scattering Ashes & Honouring a Commitment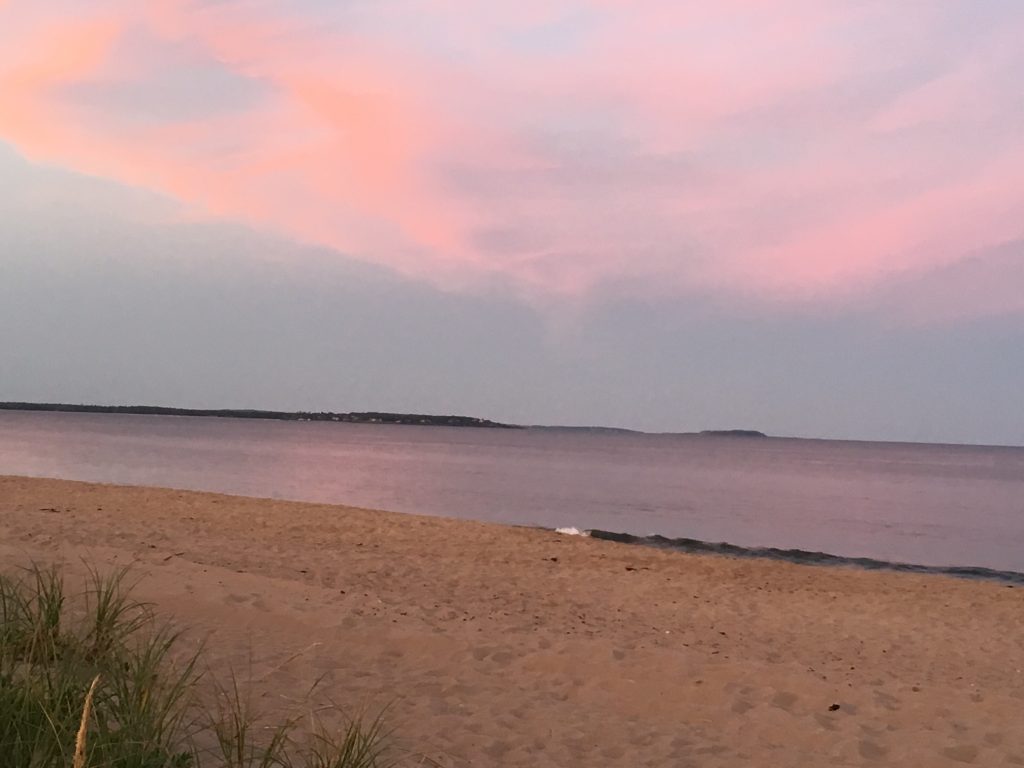 This past September my family gathered on the coast of Maine to scatter the ashes of my parents. It sounds straightforward, but you could say that this event was over fifty years in the making.
I grew up in the Montreal area.  Like many Quebeckers, we went to Maine every summer for our vacations. My parents had vacationed there individually before they married in 1952 and it seemed inevitable that we would take our family holidays there. We first went when I was three and it is in fact one of my earliest memories.  My parents would bundle all six kids into the Rambler and make the six-hour drive to the coast. As the youngest, I sat on my mother's lap in the front seat.  This was well before child safety protocols. My parents were very welcoming, and over the years, we were able to bring friends and partners. When my siblings eventually had children, this annual tradition extended to include their families as well.
My father died unexpectedly of a stroke in 1998 at the age of seventy-four. He was cremated and we had a traditional church service with a reception afterwards. We began having conversations with my mother about what to do with his ashes.  We agreed to wait until my mother passed and then scatter their ashes together on the coast of Maine.  In the meantime, the tradition of descending to Maine each summer continued. My mother would live for another twenty-one years before dying in 2019 at age ninety-five after a brief illness with cancer. This time, we held a lovely celebration of life, one that had been prearranged with my mother.  My siblings and I began to discuss a plan to scatter their ashes and were looking at the summer of 2020 before the pandemic hit that winter.
As the pandemic subsided and the borders re-opened, it was time.  Once we settled on a date that suited everyone's busy schedules and travel needs, the next challenge was deciding the when and how.  We had different ideas about this emotional topic and finally agreed to scatter their ashes one evening at dusk by the ocean.
On the day, we mixed our parents' ashes together from their respective urns. It struck me as surreal that my parents were finally reunited in some metaphysical sense after being separated for twenty-four years. We then divided the ashes into six small containers, one for each of the children. My brother from Ontario did not receive his passport in time, but was represented by his eldest son who was able to make the trip.
As we made our way to the beach, each of us was lost in our own thoughts. Against the mellowing sun and the sound of waves, we formed a circle on the beach, and each briefly shared. Afterwards, we returned to the cottage for a family dinner. I felt a tremendous sense of lightness in finally honouring this commitment to our parents. I also took great solace that my parents were now united to rest in a place that had meant so much to them and to our family.
Peter Toppings is the Executive Director of the Memorial Society of British Columbia.  He encourages everyone to give thought to creating a special moment for scattering the ashes of their loved ones.
Resource: Meaningful Ideas – Planning a Ceremony for Spreading Ashes, Link >