The Role of a Death Doula within End-of-Life-Care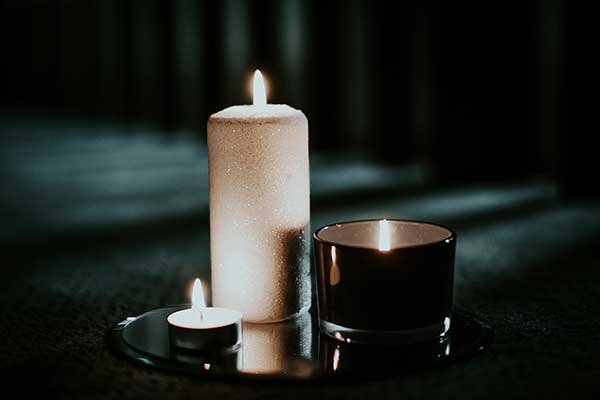 Featured Article: The Role of a Death Doula within End-of-Life-Care
by Karen Hendrickson
A death doula is a companion, advocate, and educator for an individual and their loved ones, supporting them through the journey and process of terminal illness and death. This support is holistic and compassionate and assists everyone to navigate both the practicalities and emotions of illness and dying. Death doulas do not provide legal advice or medical care, advice, or treatment.
As companions, death doulas spend time with the individual and loved ones, helping them to navigate their feelings and emotions, identifying what matters most to them now. This might include assisting with documenting legacy stories, or lasting messages, as well as creating personalized funeral/life celebration plans.
As advocates, death doulas help with navigating our health care system, advocating for the client at medical appointments, helping to get answers to questions, or clarity on what resources are available to support their care. This advocacy can also include assisting with complaints when committed care levels are not being provided.
Often it can be difficult for family to discuss openly the impending death, along with their fears and wishes. Death doulas will help to advocate and mediate conversations with loved ones. Helping to support a common understanding and respect for the wishes of the client and determining what's needed so everyone can find their place in the process.
As death nears, a death doula may sit vigil or will have educated the family on how to be prepared, coordinating a loving team of those who will sit with the patient in the final days or hours. They will help the family to be prepared with knowledge of what can be expected in those final days or hours; and they can provide guidance on how to be present with their dying loved one.
If death is occurring in the home, whether natural or by Medical Assistance in Dying (MAiD), a death doula can help make arrangements that are in line with the individual's wishes. Maybe it's the lighting, music, who is to be present, poems or words to be read; all things that help support how the individual wants to feel in those final moments and honouring what truly matters most to them.
After the death, a death doula can assist with guiding loved ones. When they understand there is choice well beyond just burial or cremation in a traditional funeral home, there is a whole new level of love and healing that can occur for loved ones. There is opportunity to personalize the after-death care that honours their person in ways that truly means something to all of them.
Whether a person is dying at home, in hospice or another medical facility, the death doula plays an integral role in supporting the emotional well-being of the person and their loved ones that is unique to them, based on their needs, wishes and desires. The death doula augments the medical care and hospice teams. Death doulas make a significant impact by turning a fearful and scary death experience into a sacred death experience that is remembered with love and peace, rather than regret and guilt.
Karen Hendrickson is a Co-Founder of  Death Doula Network International. She is a Coach, Speaker, End of Life Consultant & Death Doula. You can find Karen at www.karenhendrickson.ca and www.ddnint.com