New Membership Benefits and Pricing Announcement
On the heels of our successful 62 year of operation marked by our Annual General Meeting held November 3rd, 2018 we are pleased to announce to our membership and to our potential new members that we are enhancing the resource section of our web site to include downloadable PDF files for the following forms; End of Life Planning Checkup, Vital Statistics, and the Arrangement Form. There will also be a link to our All Ready To Go Binder video that explains how and why having all your end of life information in one easily accessible place is so important to the family members who are responsible for taking good care once death has happened. All this will be in place on December 1st of this year.
We are also advising all of our potential new members that effective December 1st, 2018 our one-time membership fee will be $50.00 an increase of only $10.00.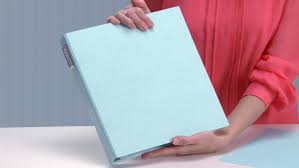 The Staff Team is moving ahead with the All Ready To Go Binder project which we intend to launch in early 2019. Details on pricing, availability, and delivery are all being finalized this month. We are beginning to work on converting the binder to a mobile app for those members and potential who are digitally literate and cell phone masters!
Stay tuned to our web site and FaceBook page as this coming new year promises to be one full of exciting developments and changes for your society as we move forward in our concerted efforts to support all residents of British Columbia be educated, prepared, and at ease with their end of life plans.